Jolt: Fully Charged Version 1.1 Out Now!
Hello, automatons!
After a long, but productive hiatus, we're eager to announce the next version of Jolt: Fully Charged!

Need a break on your quest to stop calamity? We've got you covered! Jolt: Fully Charged Version 1.1 has a new menu, bug fixes, and most importantly, THREE save files perfect for seeing all the game has to offer.
Check it out here:
https://darkera-studios.itch.io/jolt-fully-charged
Jolt: Fully Charged is getting an upgrade!
Hello, automatons! We at Darkera Studios have some interesting news to share about Jolt: Fully Charged's development!

After releasing Jolt: Fully Charged earlier in September, it was brought to our attention that there are still unresolved issues in the game that drastically reduce the quality of the product we have provided. Furthermore, the absence of a save feature, while intentional, serves to only frustrate both the player and potential streamers who wish to play through our game. These are things that we feel need to be fixed to best provide the experience we were hoping for with our game. Fortunately, we're working on it!

Very soon, we're releasing Jolt: Fully Charged V 1.1! In addition to bug fixes, we're looking at adding a save system and more so that players will be able to pick up and put down the game at their own leisure, as well as enjoy the game for all it has to offer.
Make Your Escape! Jolt: Fully Charged is available now!
It's been a long and arduous journey, automatons, but the wait is finally over!

Jolt: Fully Charged

is

available now

! You can download the game through our providers in the games tab, and save the world from Professor Ohm's tyranny!

We'll have more news to come, but today we want to thank each and every one of you who helped spread the word of this project and who are helping get the news out that Jolt's being released!

​Thank you all so much!
Save the world from calamity when Jolt: Fully Charged launches September 22nd! + Pre-Launch Stream to come the 16th!
The time has come, automatons! Jolt: Fully Charged is coming out September 22nd on Itch.io. Play story mode and experience a journey with heroes Jolt and Cycle to stop professor Ohm, or go it alone in retromode for a blast-from-the-past style of gaming.

​To celebrate, the staff of Darkera Studios are planning a pre-launch stream showcasing the game and some of its modes. The stream is to go live Sunday, September 16th.

Come check it out with us!

Powered by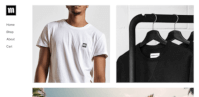 Create your own unique website with customizable templates.